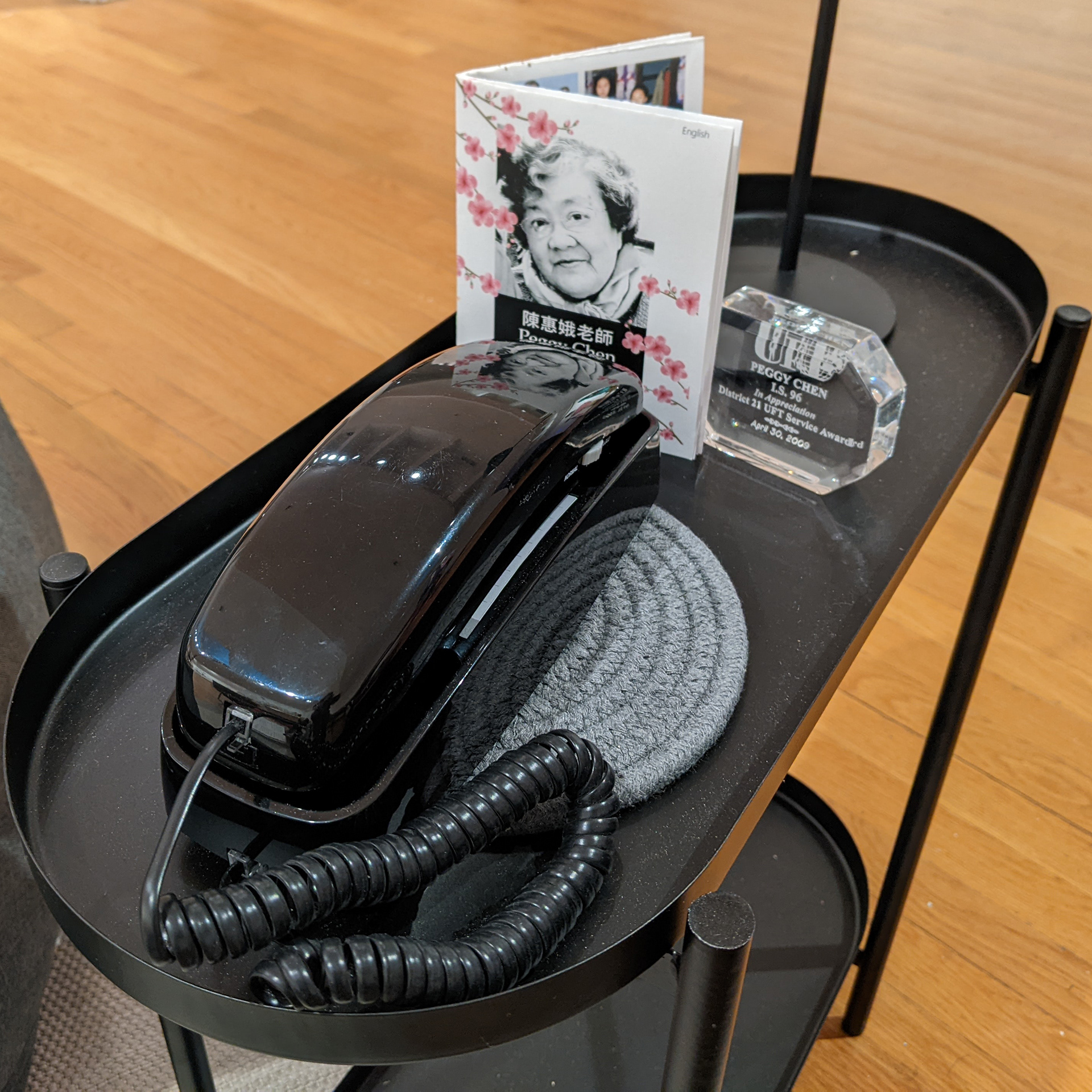 Interactive audio sculpture
Vintage AT&T Trimline 210 telephone and electronics
3 × 9 × 3½ inches; 00:18
Next to a lounge chair, there is a small table with an inconspicuous phone, not unlike the phone I had growing up with my mom. 
Pick up the phone and have a listen. You will hear a brief voicemail message my mother left me over ten years ago. My mother's voice is one of those characteristics about her that is hard to forget, even years after her death.