Mobile River Lab is coming to Buffalo, NY as River Lab BUF!
Since the installation of 
River Lab NYC
, 
Mobile River Lab
has been chosen to present
River Lab BUF
for the 2022
PLAY/GROUND
arts festival in Buffalo, NY, at
Buffalo Riverworks
, October 7–10! Contributing artists to be announced soon!
For "Art on the Blue Line" (Waterfront Alliance and South Street Seaport Museum, Pier 16) and City of Water Day in July of 2022 in New York City, artist Mary Mattingly asked me to help her design and build a kiosk to host interactive and visual artwork and programs by various guest artists. The
River Lab NYC
 kiosk was designed by me and pre-fabricated with Mary Mattingly, with assistance from Kathryn Cooke, Roberta Trentin, and Jacob Nesler.
River Lab
is a stewardship station that offers multiple ways of seeing, listening to, and being with the East River. At Pier 16, it hosted creative and educational programs, and tools that explore water through different senses: ways of seeing, smelling, touching, tasting, and listening with the river—all presented by the contributing artists.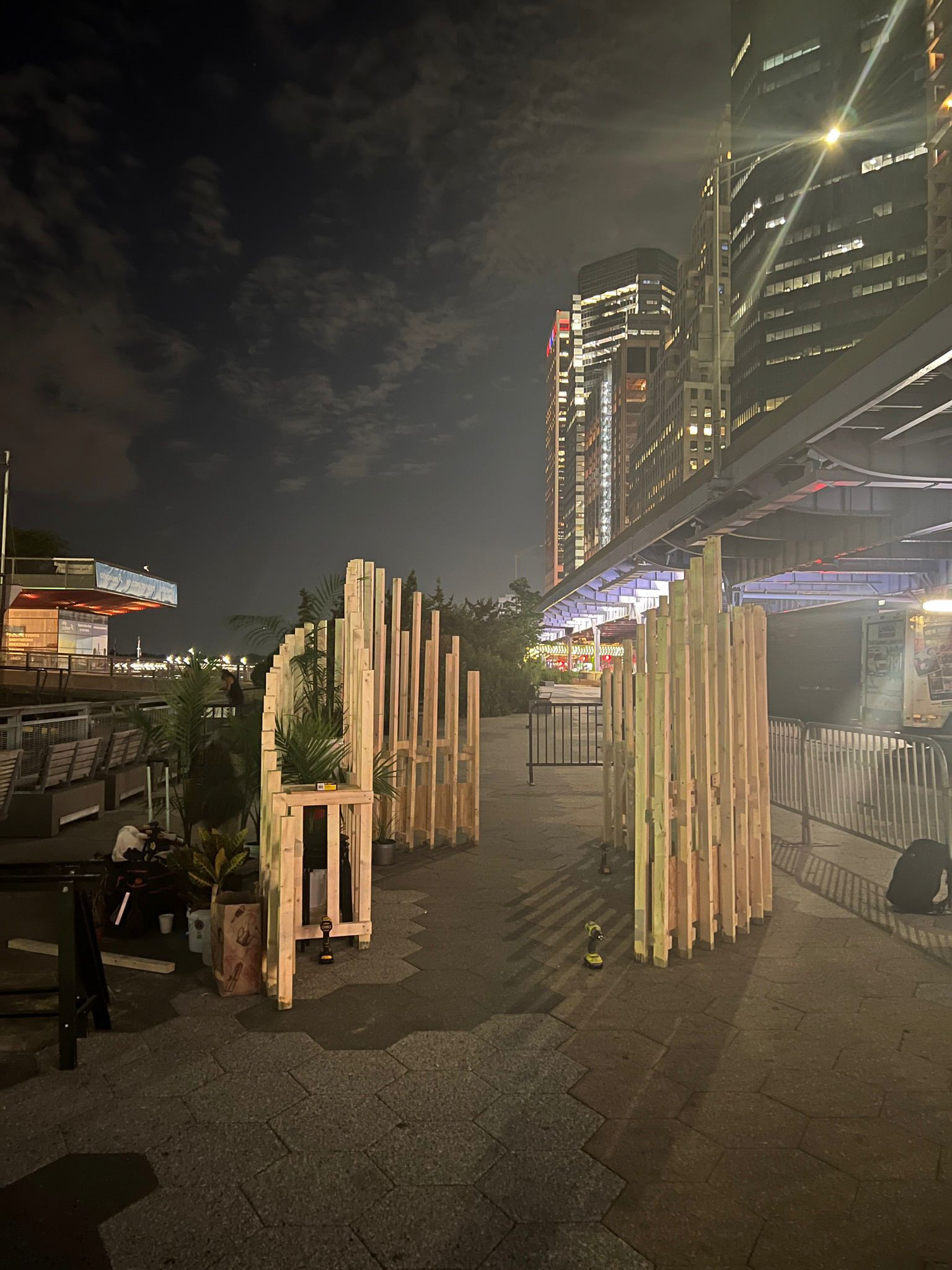 Mobile River Lab
is a traveling outdoor exhibition space to highlight rivers of different cities. If you are interested in hosting the River Lab in your city, contact Mary Mattingly at studio@marymattingly.com or contact me with the form below: